Contact Us
The Springfield Psychological Center is located just North of the Illinois Education Assn on Liberty Drive in Parkway Pointe on the southwest side of Springfield, Illinois.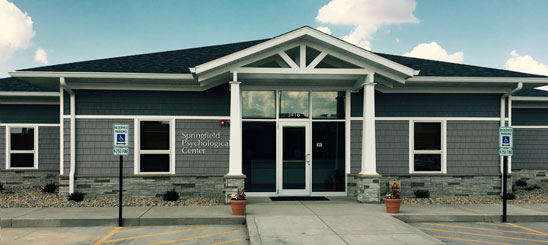 Address:
3416 Liberty Drive, Springfield
Springfield, IL 62704

Telephone: (217) 793-3949
Fax: (217) 793-3995






The office staff is available from 8:00 a.m. to 5:00 p.m. to take phone calls, although evening and weekend appointments are available. Urgent telephone consultation services for established patients are available on a 24-hour basis. After office hours and weekends, the doctor on call can be reached via the crisis line number at (217) 415-6359. In case of emergencies, please call 911 or go to your nearest emergency room.