About Us
Click on the staff member below that you would like to know more about.
Michael S. Trieger, Psy.D.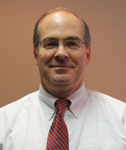 Dr. Michael Trieger is cofounder of the Springfield Psychological Center, a private practice established in 1992. Prior to entering private practice, Dr. Trieger served seven years as an Assistant Professor of Clinical Pediatrics in the Southern Illinois University School of Medicine's Division of Developmental and Behavioral Pediatrics.
Dr. Trieger received his Master of Arts and Doctoral degrees from Yeshiva University and completed an internship in Pediatric Psychology at the University of Maryland School of Medicine. He also earned certification as a Mediation Counselor from the University of Wisconsin.
Dr. Trieger's current areas of clinical interest include: evaluation of learning and attention disorders, the effects of chronic and/or catastrophic illness in children, and grief/ bereavement counseling. Individual and family psychotherapy are treatment modalities utilized by Dr. Trieger. He has also presented on a wide variety of lecture topics and in-service training workshops to parents, educators, and fellow professionals. Dr. Trieger performs consultative psychological examinations for the Illinois Bureau of Disability Determinations, the Department of Human Services, the Department of Children and Family Services, and the Veteran's Administration.
Dr. Trieger credits his wife and his four children with teaching him the importance of humility and humor in psychotherapy.
Melissa Fisher Paoni, Ph.D.
Melissa Fisher Paoni, Ph.D., is partner/co-owner of the Springfield Psychological Center, and is a Licensed Clinical Psychologist and Certified School Psychologist (Board Certified by the National Association of School Psychologists). She earned her Doctoral degree from Illinois State University in 2000, and completed a pediatric psychology doctoral internship at the Southern Illinois University School of Medicine. She participated in multidisciplinary Children's Miracle Network clinics and became a faculty member in the Pediatrics Department at SIU before entering private practice.
Dr. Paoni has taught several college psychology courses, authored articles, and made professional presentations to local, state, and national audiences on topics involving developmental and learning issues. She has authored childrens book publications and has been co-president and treasurer of the Central Illinois Psychological Society.
Dr. Paoni's clinical interests include learning disabilities, ADHD, emotional and behavioral adjustment issues, and developmental disorders. She primarily provides behavioral consultation and diagnostic evaluations to children and adolescents.
Dr. Paoni enjoys biking on the trail, listening to her husband's band, and getting as much summer sun as possible.
Lori K. McKenzie, Psy.D.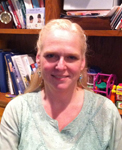 Dr. Lori McKenzie is a Licensed Clinical Psychologist who, in addition to working at the Springfield Psychological Center, works as a consultant for the Illinois School for the Deaf, the Illinois School for the Visually Impaired, and several other agencies that provide residential services to adults with developmental disabilities. She worked previously for the Illinois Department of Human Services as a Rehabilitation Counselor and as a Clinical Psychologist at the School for the Deaf. She is an adjunct psychology professor at Illinois College. Dr. McKenzie has a bachelor's degree in Deaf Education and a master's degree in Counseling. Her doctorate was earned from the Adler School of Professional Psychology.
Dr. McKenzie's clinical interests include depression and anxiety disorders, adjustment to disability, and working with people who are affected by deafness, whether they are children or adults, or family members of the person with a hearing loss. She provides individual psychotherapy with children, adolescents, adults, and couples, and conducts psychological testing. Dr. McKenzie also incorporates alternative wellness techniques with traditional psychotherapy approaches in her clinical practice.
Dr. McKenzie has two daughters who are her pride and joy. She sings in a local Celtic fusion band and in a rock-n-roll cover band with her husband, Bill.
Bill McKenzie, LCPC

Bill McKenzie has a Masters Degree in Human Development Counseling from the University of Illinois at Springfield and became a Licensed Clinical Professional Counselor in 1993. He is a former senior manager from the Ounce of Prevention Fund, where he worked for 22 years in professional development for supervisors and staff in the child abuse prevention, family support and early childhood education field. He also had a 12-year career in pastoral ministry and counseling, taught as an adjunct instructor at University of Illinois at Springfield, and has experience in the Illinois child welfare system and foster care/family preservation field.
Bill's areas of special interest are in couple's counseling, lifespan transitions, conflict resolution, depression, anxiety, and general counseling with adolescents and adults. He also has experience and interest in counseling those in faith-related transitions, spiritual crisis or addiction/12-Step related issues.
Bill and his wife Lori have two daughters with whom he enjoys spending free time. He has been a musician for many years in Springfield, Chicago, and Minneapolis, currently playing in two bands with his wife and other local musicians. He is also an avid student of Joseph Campbell's work on comparative mythology and is currently writing a memoir.
Greg Irwin, LCPC
Greg Irwin is a Licensed Clinical Professional Counselor. Greg graduated from the University of Illinois Champaign-Urbana in 2008 with a B.S. in Psychology, and from the University of Illinois Springfield in 2015 with a Masters in Human Development Counseling.
Working as a residential counselor at Cunningham Children's Home, Greg came to know "youth with severe behavioral problems" as being severely traumatized kids with few, if any, healthy relationships, and very poor emotional regulation. He ended up spending five years at Cunningham Children's Home, where he learned a great deal about life and people. Perhaps most importantly for therapy/counseling, Greg learned that kids can make great progress emotionally, behaviorally, psychologically, and in regards to developing healthy relationships. However, if the child is placed back into the situation that created these problems, the problems will reappear rather quickly. This concept led Greg to family therapy. Greg has focused on and utilized the theoretical orientations of John Gottman, Sue Johnson, and Theraplay. Throughout his professional career, Greg has worked with clients as young as four and as "young" as 70. Greg has worked with individuals, couples, and families. He has worked in offices, homes, residential settings, schools, and parks. The individuals he has worked with come from a variety and wide range of socioeconomic backgrounds, developmental stages, cognitive abilities, and trauma. Greg loves people and believes in the influence of attachment, safety, security, parents, and families.
In his down time, Greg enjoys spending time with his family, sports, games, traveling, and being with friends.
Jeanette Hoelzer, LCPC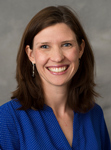 Jeanette Hoelzer is a Licensed Clinical Professional Counselor and a Certified School Counselor. She completed her Masters of School Counseling at the University of Missouri- St. Louis 2009 and holds a Bachelor of Arts from Saint Louis University in Psychology. Jeanette started her career as a therapist at Logos Middle and High School. From her time as a Resident Advisor to working as a preschool teacher, she has worked extensively with children and adults of all ages with a diverse range of mental health needs including schizophrenia, bipolar disorder, anxiety, depression, Autism Spectrum Disorders, PTSD, Reactive Attachment Disorder, and Learning Disabilities.
Jeanette has worked in community mental health. She values the unique dynamics of group therapy and has created and facilitated groups to reduce juvenile recidivism and crisis hospitalizations. While at Springfield Southeast High School, Jeanette received extensive training on LBGTQ issues and sponsored a student support group.
Jeanette comes to us from a primary care setting and supports an integrated approach to mental health care, focusing on the interplay between physical and mental health. Her areas of interest include: family dynamics, relationship issues, work stress, adjustment disorders, bereavement, and managing chronic pain. She received specialized training in Cognitive Therapy, Trauma Focused Cognitive Therapy, and Mindfulness Based Stress Reduction.
In her down time, Jeanette likes to spend time with her husband and three little boys.
Bethany Bilyeu, Psy.D.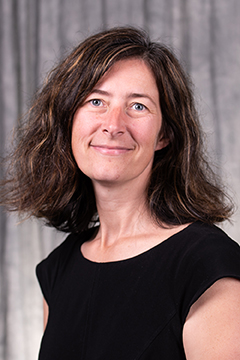 Bethany Bilyeu, Psy.D. is a licensed clinical professional counselor with more than 15 years' experience in the field of psychology. She is a generalist that serves clients from age 7 through the life span. Her clinical work focuses on depression, anxiety, and trauma. Dr. Bilyeu has worked in a variety of clinical settings including psychiatric hospitals, residential treatment facilities, outpatient community centers and college counseling centers. 
Dr. Bilyeu is a Springfield local and even graduated from University of Illinois Springfield (UIS) with her BA in psychology. She received her doctorate for Illinois School of Professional Psychology in Chicago. Currently, Dr. Bilyeu is the Executive Director of Student Support Services at UIS. She is also an adjunct professor at Lincoln Land Community College.
Dr. Bilyeu has a passion for serving others but also enjoys cooking, traveling and time with family and friends.
Kelsie Tobias, LCSW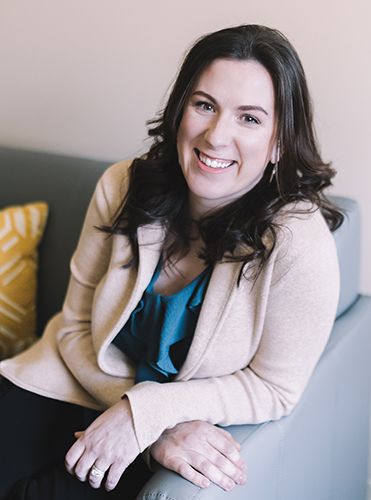 Kelsie Tobias is a Licensed Clinical Social Worker (LCSW). She was born and raised in a rural community just outside of Springfield and has over 10 years of experience serving the mental health needs of Central Illinois. She has gained valuable knowledge working in forensic, inpatient, outpatient, and community mental health settings. Kelsie attended Illinois State University during her graduate and undergraduate academic careers. She earned her Bachelor of Science with a Major in Psychology in 2012. She graduated cum laude with a Master of Social Work and a concentration in Child & Family Practice in 2015. Kelsie became licensed by the State of Illinois in 2017.
Kelsie prides herself as a family therapist and has excellent skills in communication, rapport-building, and adapting to the diverse needs of families.  She enjoys working with children, adolescents, teens, and adults alike.  She finds it rewarding to treat children with behavioral issues or problems associated with ADHD.  She is skilled at incorporating therapy tools such as art, toys, puppetry, and role play in her work with kids.  Kelsie is comfortable helping parents resolve family dynamic issues and implement behavioral interventions.  She is also experienced in working with adolescents and teens struggling with depression, adjustment issues, or social media addiction and is culturally equipped to provide teens and young adults with the therapeutic support needed to navigate relationships and LBGTQ+-related issues.  Kelsie personally enjoys helping women cope with the stressors of pregnancy, post-partum adjustment, and motherhood as well.
Some of Kelsie's most fulfilling endeavors include working with Homes for the Homeless in upstate New York, a summer camp for inner-city children experiencing homelessness, and volunteering as a hotline crisis operator for the National Suicide Prevention Lifeline (1-800-273-TALK).
Kelsie is a proud Harry Potter nerd and a chocolate lover. She enjoys spending time with her family and camping. Kelsie can also solve a Rubik's cube!